Scalp Care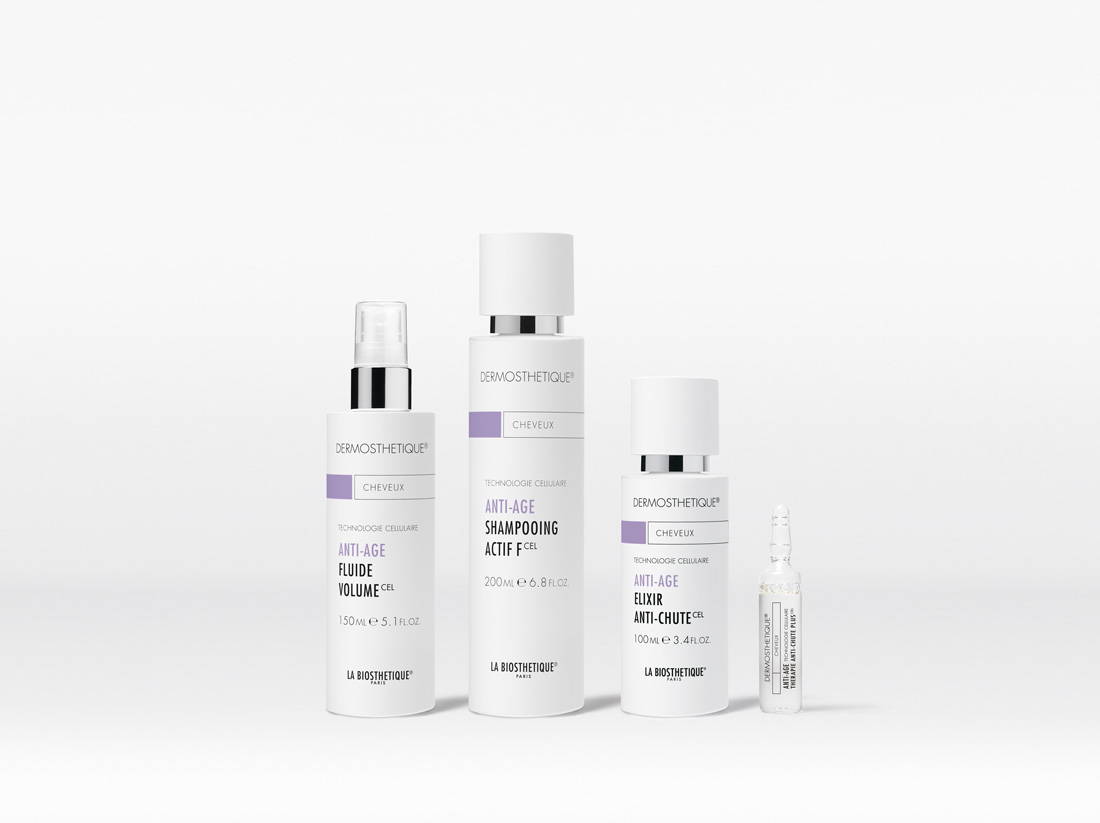 DERMOSTHETIQUE ANTI-AGE
Therapy for stronger, thicker new hair
A break through range that increased new hair growth by up to 121% with rejuvenated strength and vitality. Through cell-active ingredients, Dermosthetique Anti-age targets the on the mother cells directly by supporting the regeneration of cell activity and protecting the cells from external damage. As a result, new, stronger hair thrives as the scalp and hair follicles are kept young at a cellular level.
Visible results, scientifically proven:
Increased hair's life cycles and growth pattern while reducing of hair loss.
Improved hair quality, additional hold and volume.
Reduced hair breakage and split ends.
Increase in Hair Density (28,000 more hairs in 3 months)
Mother Cell Energy Increase ( 100% after 20 days)
Hair Loss (17% reduction after 3 months)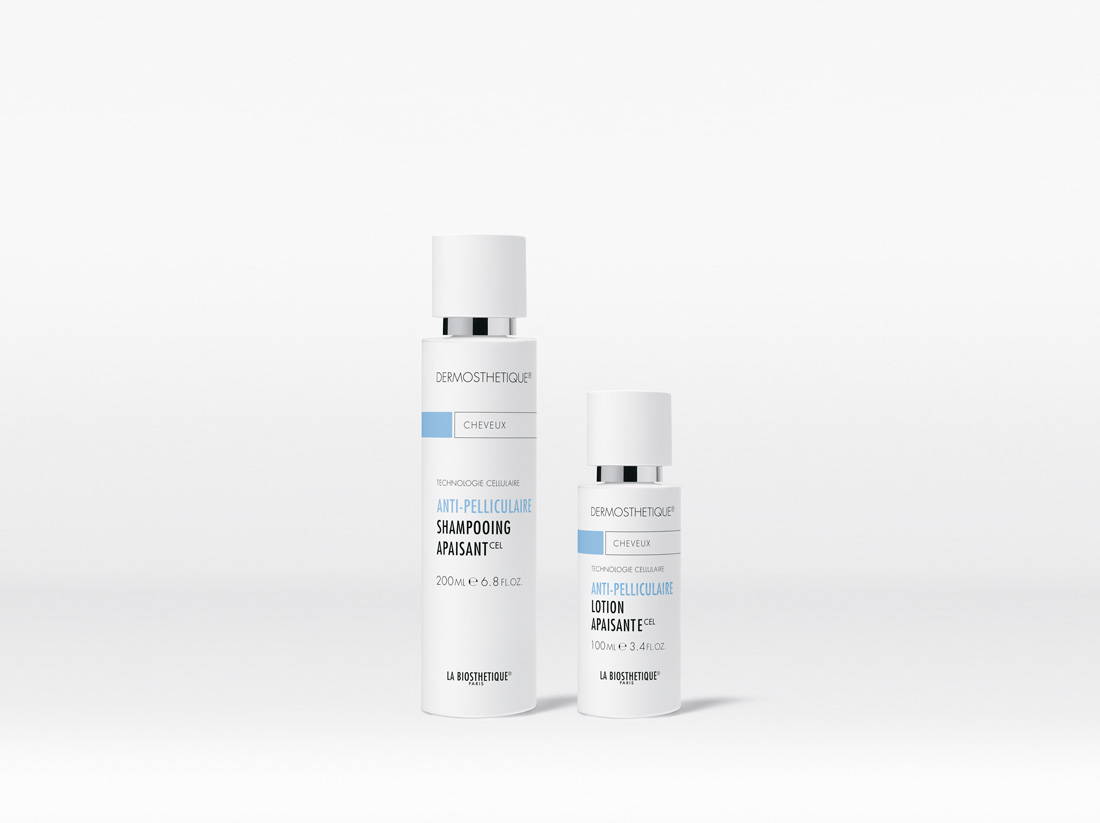 DERMOSTHETIQUE ANTI-PELLICULAIRE
Anti-dandruff therapy for sensitive scalps
The synergenic system strengthens the scalp's resistance to dandruff for the long-term resulting in dandruff-free fresh hair and healthy scalp.
Breaks the dandruff cycle by ridding the scalp of flake-causing microbes.
The scalp's sensitivity is calmed and it becomes noticeably more stress-resistant.
Restores the hair's shine, silkiness and beauty.
100% reduction in dandruff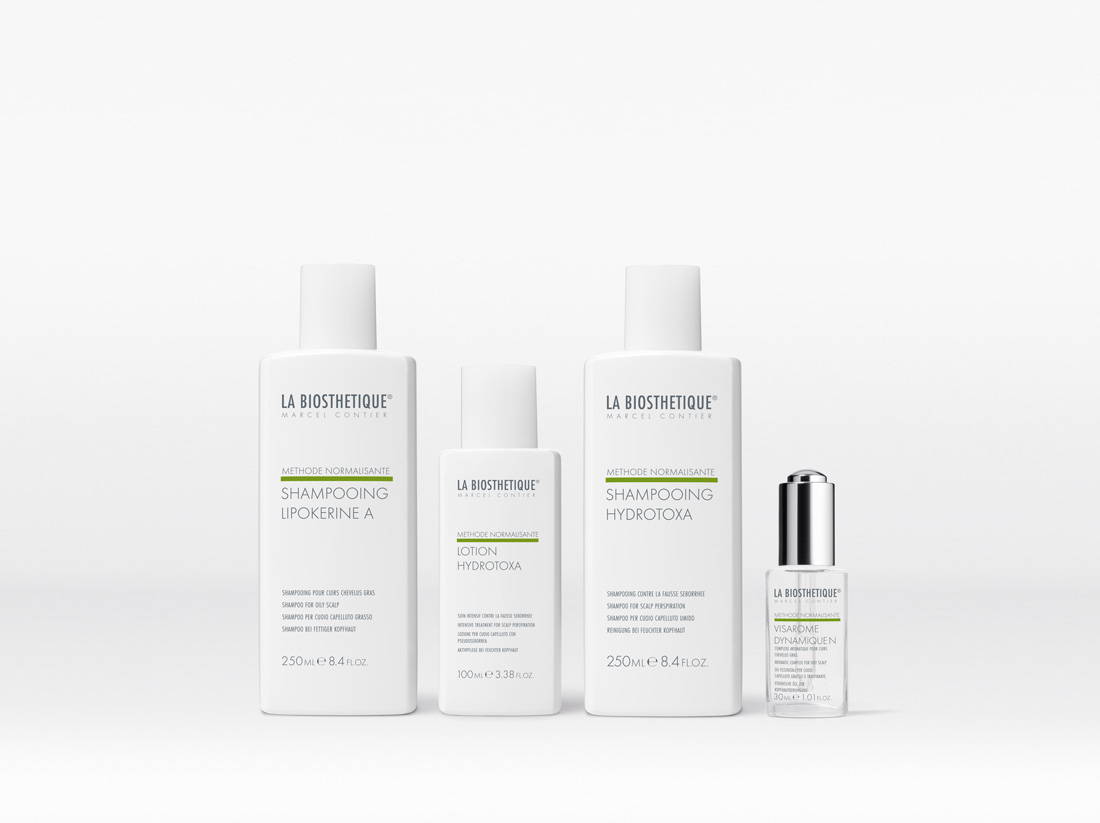 MÉTHODE NORMALISANTE
Perspiration and oil control
Overactive sweat glands or sebum can make hair oily and straggly. Methode Normalisante reduces the oil production in the scalp and corrects the scalp's metabolism for fresher, cleaner hair.
Hair stays light and fresh for longer.
Oily Scalp – Reduce oils by 31% and enjoy fresher hair and scalp for longer.
Sweaty Scalp – Soothe irritation and boost vitality of scraggly hair by 65% for healthy, softer hair.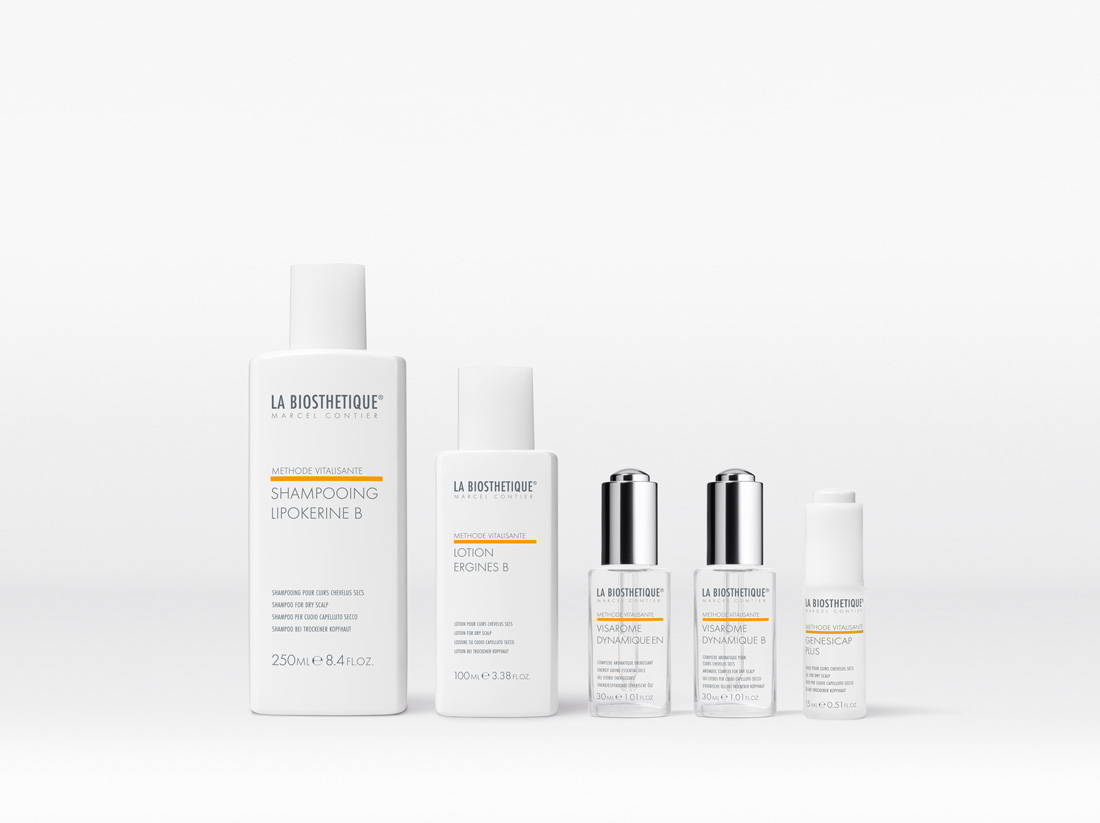 MÉTHODE VITALISANTE
Hydration for dry hair and scalp
Méthode Vitalisante gives relief to dry scalp by stimulating sluggish sebaceous glands which are responsible for the scalp's moisture balance. By delivering nutrients and prompting improved circulation, the scalp returns to a healthy environment.
Deeply conditions dry scalp with moisture and revives elasticity and shine to brittle hair.
Dryness, redness and irritation are soothed.
Both the hair and the scalp regain the protective barrier of natural oils that keep damaging environmental factors at bay.
65% Increase in Sebum Production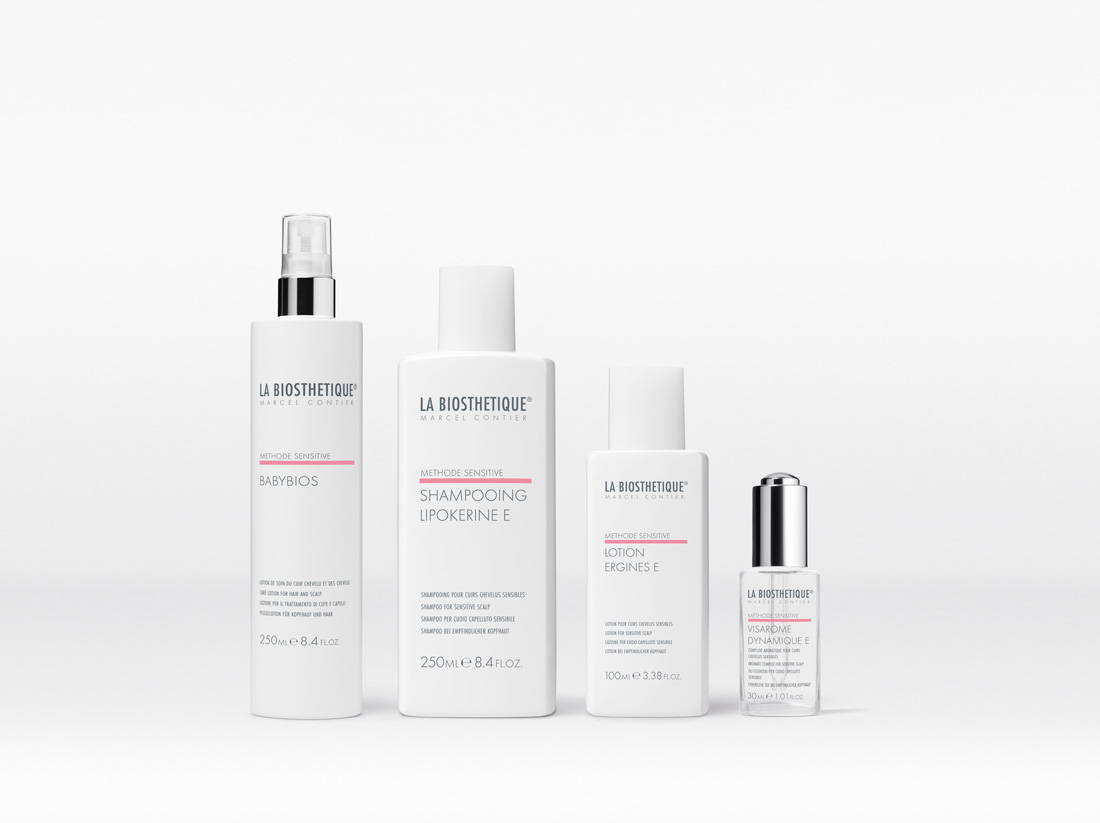 MÉTHODE SENSITIVE
Calming relief for sensitive scalp
Méthode Sensitive fortifies the scalp's natural barrier through which irritants penetrate, first healing immediate irritation and then by creating a protective barrier.
Active ingredients soothe red, irritated scalps by 54% with anti-inflammatory properties.
The scalp becomes increasingly resistant to inflammations and feels soothed and calmed.
Builds scalp's tolerance to future irritants.
54% Reduction in redness
45% Decrease in Skin Rawness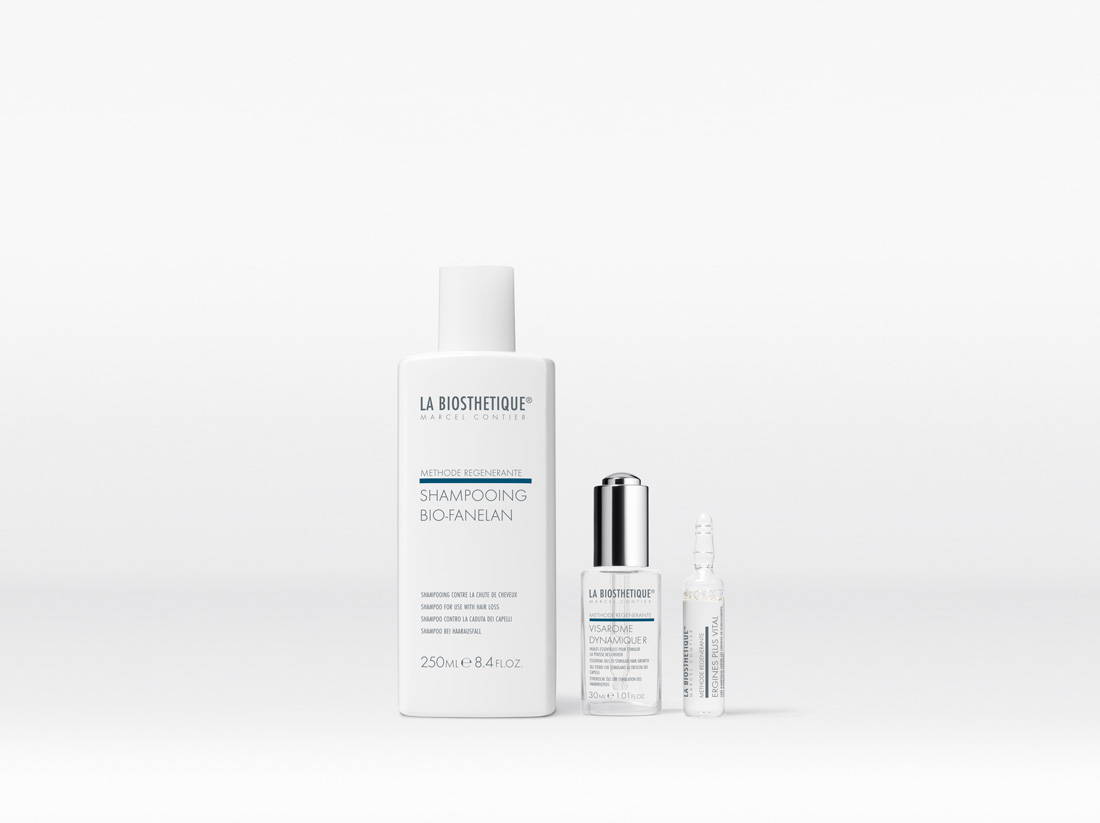 MÉTHODE RÉGÉNÉRANTE
Tackles hair growth problems and hair loss
Méthode Régénérante stops hair loss in its tracks and delivers to your hair powerful cocktails of nutrients and growth-promoting agents. The metabolism and circulation of the scalp is increased and nutritional deficiencies are remedied for an optimal environment for hair growth.
A clearly visible increase in hair volume and thickness, and a prolonged hair growth.
Improves growth impulses and reduces hair loss.
Increases the energy of hair-forming cells.
13% Decrease in Hair Loss Month One
33% Decrease in Hair Loss Month Two
35% Decrease in Hair Loss Month Three